Spend Analysis
PCG's Spend Analysis methodology focuses on helping companies transform their procurement operations to deliver substantial and real savings to the enterprise. We assist clients in reducing their costs by refining and perfecting their supply chain processes. We offer advanced spend analysis, strategic sourcing.
There is a constant tug-of-war between companies and their suppliers. When it comes to supply-chain management, vendor contracts and automation are often touted as the keys to cost efficiency, but without a spend analysis, neither of these may reveal their inefficiencies. When it comes to effective capital management at your organization, a spend analysis is the underutilized process that can transform your bottom line and bolster the strategic vision of the company or institution.
While spend analysis and spend management are the greatest opportunities a company has to dramatically impact their bottom line, the execution has historically been difficult, time-consuming, and frustrating.
The difficulty lies in delivering measurable results on an ongoing basis across the organization, with the ability to show savings hitting the bottom line. Spend data is often incomplete, not current, maintained using different classifications, or too high-level to make the best decisions quickly and effectively. The data -- specifically the complete set of underlying data -- ends up being the bottleneck.
The majority of companies are performing basic spend analysis, which involves a "snapshot" of their spend data. This is a narrowly focused approach when it comes to managing spend; however, continuous refreshes across an entire organization for current and historical spend requires time and resources that are not always available.
And the frustrating part is "you don't know what you don't know." With increased pressure to cut costs and generate more savings, true visibility into organizations' spend and supplier information is required to achieve your savings goal. Until you lock down your savings, you will not experience the value and benefit of advanced spend data management.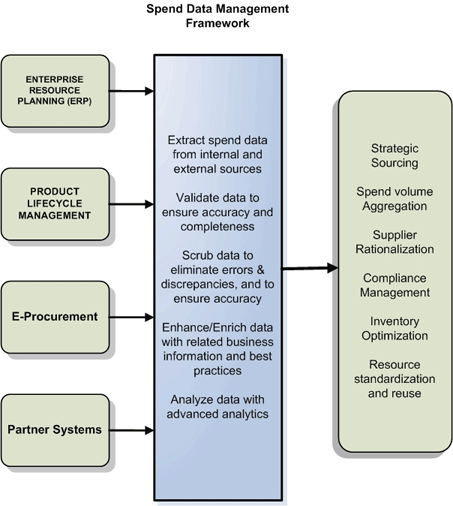 PCG's Spend Analysis practices focus on helping financial and procurement executives refine their supply chain practices and transform their procurement processes into a structured methodology - all for the purpose of reducing costs and implementing a more efficient, cost-effective practice. Our organization is especially experienced in uncovering savings opportunities and implementing processes, practices, and technologies that allow procurement teams and personnel to deliver measurable savings to the bottom line.